In Rememberance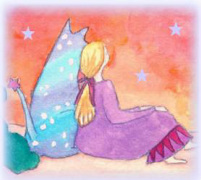 Because of the unique enhancement they give to our lives,
they become a treasured part of us forever.

When a pet's life ends, more dies than just one beloved companion animal.
Pets are made into a living symbol of each person's best feelings and thoughts.

Thus, a part of each of us dies also, but can be reborn as we pick up our emotional pieces and move on. It is in our nature to believe that our spirits will reunite in a better way when we eventually follow them. Cherish them and keep them safe in your memories and heart for they will always be with you in spirit.

- In Memory of "The Ladies", Trevor, Maggie, Rooster, Louie, Boots, Upper Uwchlan Township K9 Charlie, Phoebe, Dixie, Murphy, Rambo, Patsy, Jenny, Kitty, Apollo, Tiger, Fletch, Noah, Ty, Sofie, Tiffany, Brandy, Brutus, Lola, Fritz, Gumdrop, Lumi, Winnie, "Girl", "Boy", Kaiser and Anya.
---