Hours
Office Hours - 7:30 a.m. to 7 p.m., Monday through Friday. Saturday and Sunday 9 a.m. to 12 p.m.
Service Hours- 6 a.m. to *11 p.m., 7-days a week, 365 days per year.
*Ask us about our overnight care too!

Calls will be returned during office hours and / or as soon as possible. On weekends we monitor voice mail for emergencies or visit cancellations/additions. We do our very best to accommodate ALL requests for service based upon pet sitter availability. However, to guarantee availability during the summer months and during holidays, we request a minimum of TWO week's notice.
---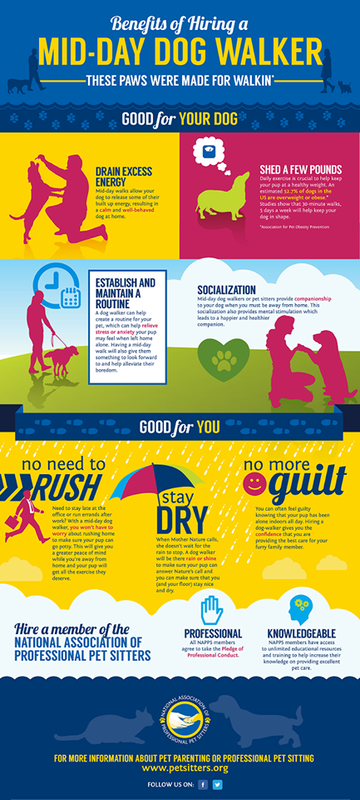 We service Chester and Montgomery counties in PA:
Chester Springs, Birchrunville, Kimberton, West Chester, Malvern, Exton, Downingtown, Thorndale, Honeybrook, Glenmoore, Elverson, Phoenixville, Oaks, Spring City, Royersford, Jeffersonville, King of Prussia, Collegeville, Trooper, Lionville, PA and more!Pampered Paws Pet Care PA, LLC
PO Box 163
Birchrunville, PA 19421
Offices include: Collegeville and Chester Springs, PAPamperedPawsPetCarePA@gmail.com(610) 917- 3670

Policies
For non-holiday and off-season visits, ONE week's notice is recommended. Our policy is based on a first-come, first-served basis. A
last minute request fee
of $10 may be applied for any service requested with less than 24-hours notice. For more information about our cancellation fees see our Rate Sheet tab.
All schedule changes must be emailed directly to our office at PamperedPawsPetCarePA@gmail.com. (Please do not email team members directly with schedule changes. The schedule is managed by the office so we are able to provide you with the best level of service and log activity). Additionally our team members take time off - from time-to-time, and may not be checking their devices. For holiday rates see our
rate sheet
page.
All pet sitting requests must be CONFIRMED by Pampered Paws Pet Care (office). Do
NOT
assume that dates of service are guaranteed until confirmation is returned by the office either via phone call or email.
Payment for service is due, IN FULL,
upon the first visit
. We accept cash, checks and PayPal. Please make checks payable to "Pampered Paws Pet Care." Please write the dates of corresponding service on the "memo" line, and leave payment and any special instructions or updates about your pets for your sitter in a prominent location inside your home before you depart. We appreciate helpful updates and instructions.

More information:
For daily mid-day clients, a cancellation must be reported by 8 a.m. on the day of service. A cancellation fee will be applied if the service is cancelled without proper notice. We apologize if this seems harsh. Our years of experience have taught us that while many are accommodating in following our policies - enough take advantage and/or abuse our flexibility, so that we must enforce this cancellation fee for everyone.
Our policy is to have two sets of keys provided by each client. One set is for your sitter and the other is kept at the office as a precaution, for emergency situations. All keys and security system pass codes are kept in the strictest of confidence. Key return service is $10 to $20 depending on time and travel. Tips? We appreciate them and thank you for thinking of us!!
---
Pampered Paws Pet Care, PA, LLC. Questions? Email us directly at PamperedPawsPetCarePA@gmail.com. Thank you!
Bonded and Insured

---
---